Pangu Shengong International Research Institute
Master Ou, Wen Wei started the Pangu Shengong International Research Institute in the U.S.A. in 1997 with the purpose of sharing his wonderful Qigong, Pangu Shengong, with people throughout the world.
At this time, there are over 200,000 people practicing Pangu Shengong in over 30 countries with great results.
You may contact us by sending us a message below:
Services We Provide:
Pangu Shengong Events
Qigong Programs
Private Healing Sessions
Free Activities
Books
Calligraphy
Qigong Research
PGSG Events
We organize various types of events, including regular workshops, retreat programs, camps, healing concerts, and calligraphy exhibitions for Master Ou and his students.
Regular Workshops – Master Ou teaches the Pangu Shengong practices through regular workshops to the public in different cities. Please click here to check his schedule to learn from him.
We offer private sessions to learn the Qigong exercise of PGSG for prospective students in San Francisco. Please call us and make an appointment. If you want to learn from one of our certified PGSG instructors nearby, please click here to find one.
Pangu Shengong Camps – an advanced and intensive program for Pangu Shengong practitioners to deepen their understanding on how to live a healthy and full life so as to advance their Pangu Shengong practice to a higher level for greater benefits for their health and well-being physically, intellectually, emotionally and spiritually. The attendance of this type of program can range from 600 people to 1000 people.
Retreat Programs – an advanced training program similar to the camps but in a more intimacy environment and on a much smaller scale. Master Ou will talk about some special topics in great depth that you won't hear from other programs. In addition, Master Ou will cook for you and teach you how to cook and eat healthily.
Healing Concerts – Since 2006, Master Ou has performed in 11 healing music concerts to a total audience of 10000 people. Many of them have had profound healing experiences.
Calligraphy Exhibition – Master Ou has held, beginning in 1994, seven large Qigong calligraphy exhibitions in Guangzhou, south China's most populous city. Each exhibition was attended by more than 10,000 visitors. In October 2011 he had another large calligraphy exhibition in Macau.
Private healing sessions
Master Ou crafts each Qi-healing treatment according to the individual needs and conditions of the patient. Master Ou can diagnose patients' health condition by his special ability and set up different Qi-healing treatments for different patients accordingly.
Thousands of patients have been changed by a personal Qi health evaluation and healing performed by Master Ou Wen Wei. A Qi healing treatment is subtle, deep and long lasting.
Many practitioners obtain greater and faster results by having treatments from Master Ou, in addition to practicing PGSG individually.
Master Ou offers face-to-face healing sessions, remote healing sessions, one-on-one sessions and group sessions.
At our main office in San Francisco, we accept appointments for one-on-one onsite sessions and remote sessions (aka long distance healing sessions).
Call us at 415-928-1389 for making an appointment.
Free activities
We have a group-practice for PGSG practitioners in our main office in San Francisco every Saturday afternoon from 1:30 to 2:30. Master Ou will emit Qi to the group. All people are welcome to observe.
There are some other official PGSG group-practice weekly or monthly in different cities click here for details.
Every assistant of Master Ou can also emit Qi to people, giving them real experience of Qi. All people are welcome to try.
Books
Master Ou's books are available, including the English and Chinese versions of Pan Gu Mystical Qigong, The Path of Life all 3 volumes in English, The Path of Life in Chinese, and Farewell My Soul in Chinese.
Click here
to order now.
Calligraphy
Master Ou's calligraphy represents artwork that has very strong energy and power. Many PGSG practitioners feel stronger energy while they practice PGSG in front of Master Ou's calligraphy. Click here to order now.
Qigong research
In the past, Master Ou has conducted scientific research with some academic organizations and wrote some relative research papers. He is looking for any organizations that would like to do some research on Qigong applications.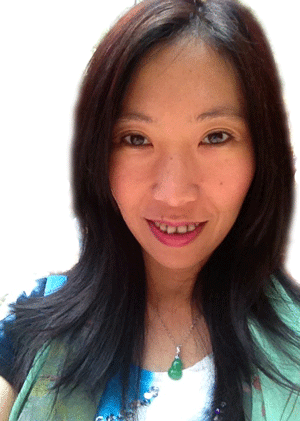 "Pangu Shengong is a wonderful Qigong practice. I'm more than happy to share information to you." — Olivia Ou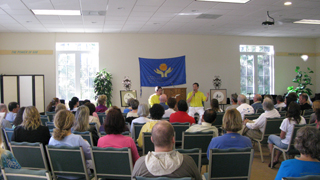 Master Ou (right) with his interpreter (left) teaching Pangu Shengong in Bonita Springs, Florida.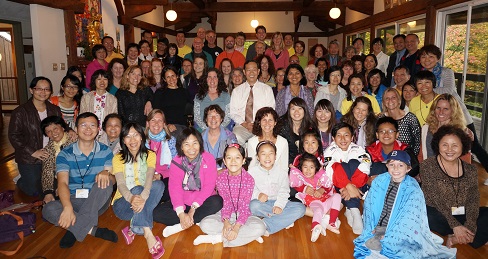 Pangu Shengong Retreat Program in Rhode Island (October 2013).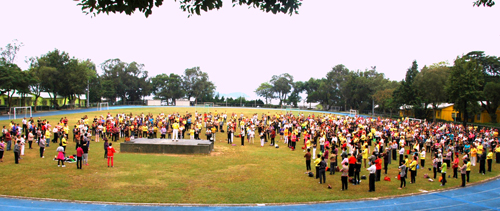 Pangu Shengong Camp in Hong Kong (October 2014).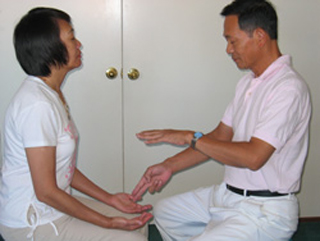 Master Ou giving a one-on-one onsite healing session.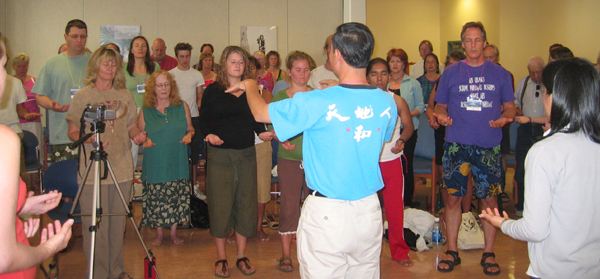 Master Ou performing a group onsite healing session.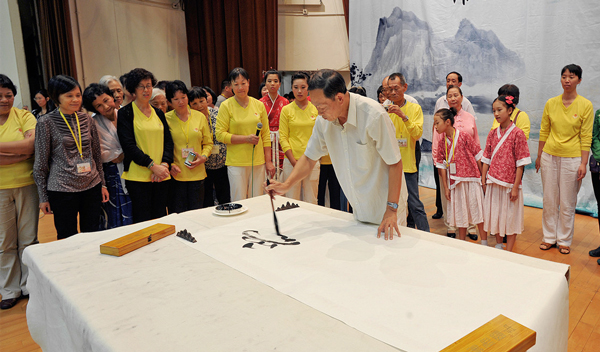 Master Ou demonstrating his Qigong Calligraphy.